Romeo
& What's Her Name spotted in Walmart!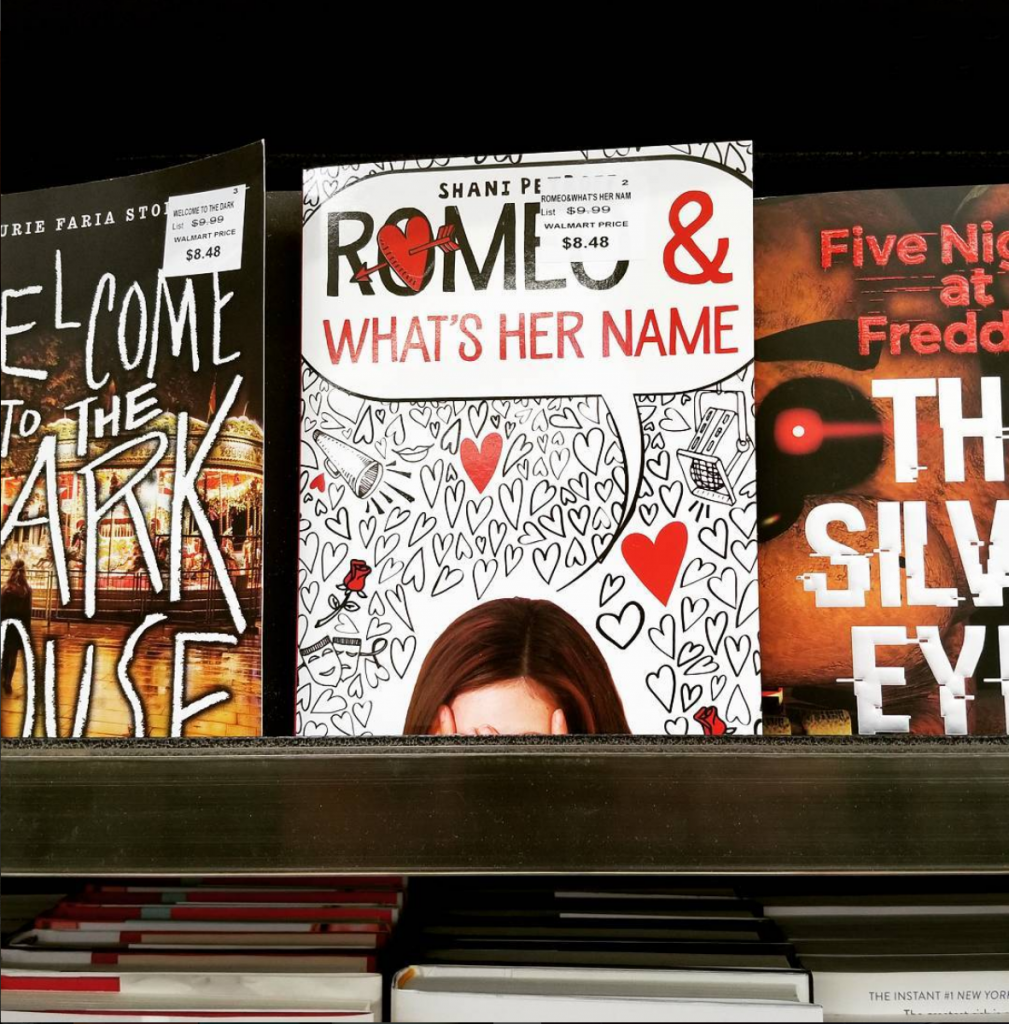 (Thanks Melinda for the
photo).
The book is now six month old! (I hope you'll grab a
copy from your favorite book seller or library). And FYI, it's going to
be part of the Scholastic Book Club! (It's in the September TAB flyer) –
so you can check it out there as well!
And here it is in Target! (photo courtesy of my mom 😊 )
(**And My New Crush Gave to Me comes out Oct. 31st and Airports, Exes, & Other Things I'm Over in May**)